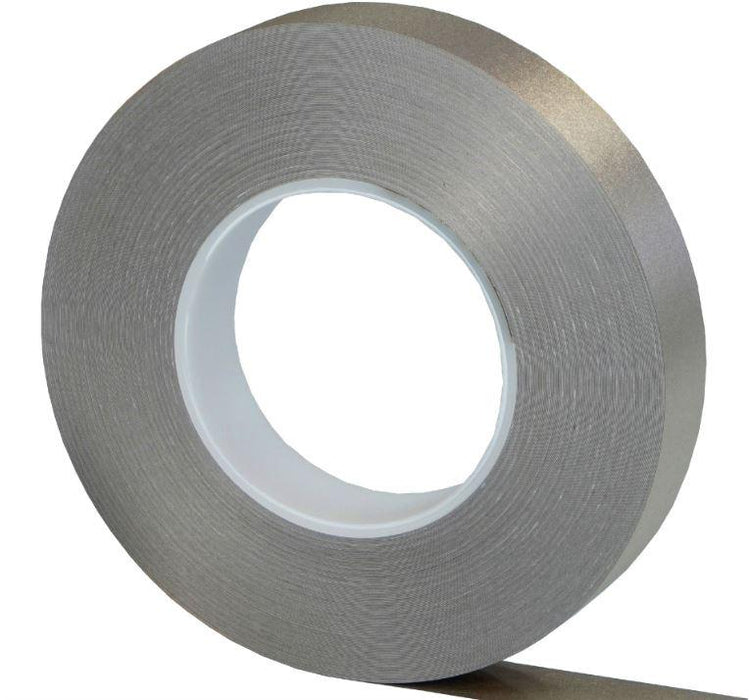 WOREMOR Grounding Strap GSX50
Self-adhesive grounding strap with conductive glue to bridge cracks in the underground for a long-term grounding.
The GSX50 can due to the electrically conductive glue, be glued not only UNDER, but also ON shielding paints, fleeces and nettings. 
Also sticks to difficult surfaces
. With only 0.11 mm thickness it's almost invisible under shielding paints! We recommend using the FVR10 plastic scraper during application.
Length GSX10: 10 m
Length GSX50: 50 m
Width 25 mm
Thickness 0.11 mm
Corrosion-resistant
Materials: Polyester, copper, nickel. Backside conductive acrylic glue with high adhesive str