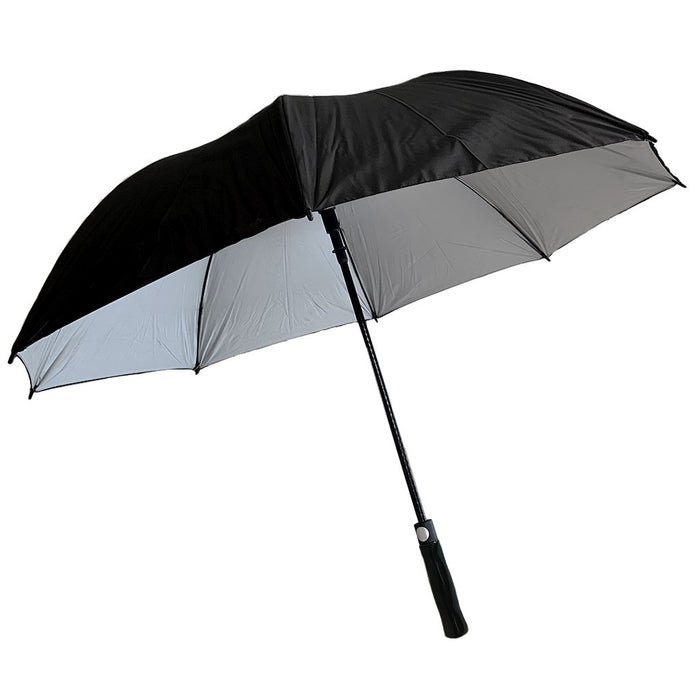 WOREMOR 5G EMF Protection Umbrella
The WOREMOR EMF Protection Umbrella is engineered for strength and reliability and provides you RF and low frequency electric shielding as well as rain and wind resistance. The carbon fiberglass shaft creates superior strength, in combination with an eight rib fiberglass structure that delivers the perfect balance of strength and flexibility. Now you can adventure into the elements and at the same time protect yourself from harmful radiation. 
This umbrella would also work perfectly indoors as a radiation blocker if you position it in front of your router or other wireless devices. 
Technical specifications 
- Attenuation: 80dB at 1GHz
- Shielding Fabric Raw Material: Polyester, copper, nickel, protection coating
- Canopy Size: 43" (diameter)
- Length: 37"
- Outer fabric: 190T high density water repellent polyester Pongee
- Frame: Durable fiberglass
- Shaft: 14mm carbon fiberglass
- Handle: EVA