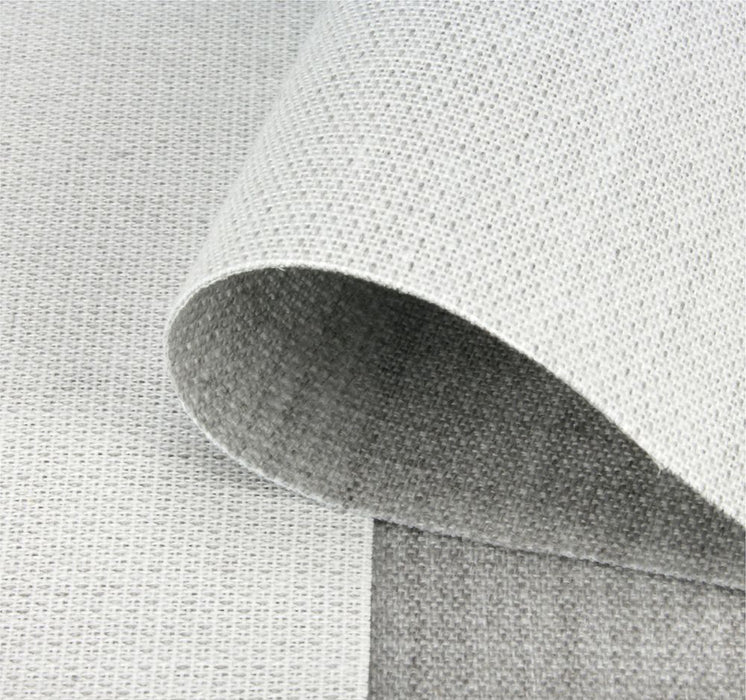 EMF Shielding Fabric WM-ST150 | HF+LF | Width 150 cm
*Note: To purchase a custom length of fabric, please place an order for multiple quantities of the 1ft option. The amount ordered will be cut as a single piece unless specified otherwise.
WM-ST150 is a compact cotton/stainless steel fabric for the protection against high-frequency (HF) radiation. Typical application as curtain.
Special feature: The frontside is made of white cotton, while the backside is densely woven with a stainless steel thread. Despite the high attenuation due to the gray stainless steel threads on the backside, this fabric has a light gray front side!
Good screening attenuation, even at high frequencies!
Excellent cost/performance ratio
Contactable (groundable) to shield LF electric fields
Textile characteristics: Washable, easy to iron and process
Quality grade: Very high
Technical data
Width: 150 cm, +/- 2 cm
Length: Available by the meter
Attenuation: 41 dB, two-layer 55 dB
Color: Frontside light gray, backside silver
Raw materials: 68 % cotton, 16 % polyester, 16 % stainless steel
Weight: 190 g/m²
Dimension stability: +/- 3 %
Surface conductivity: 100-800 ohm / inch (2.54 cm)