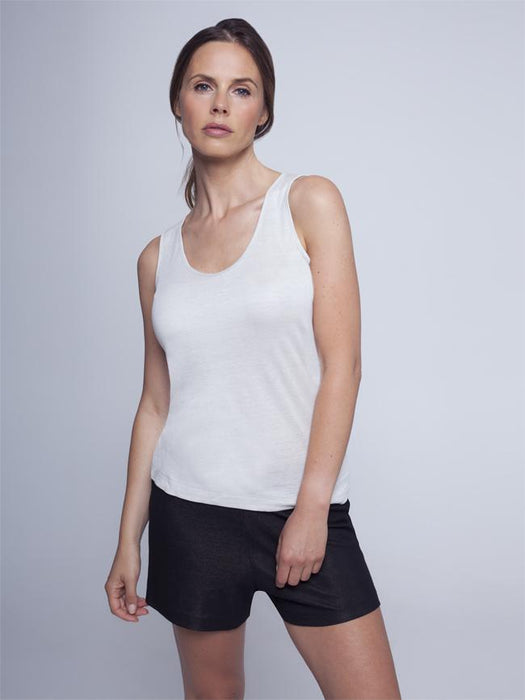 EMF Shielding Ladies Tank Top WM-T18
Our sleeveless top comes in silver grey and black, and matches the rest of our clothing collection. Not only is it designed to protect from EMF pollution which causes cancer and other harmful health effect, but it is anti-bacterial, anti-odor, anti-static, regulates skin temperature and skin irritations. It is the ideal multi-tasking piece to add to your wardrobe and come come in sizes S, M and L.
Comfortable cut

Neck and armholes narrow edged

Made in Germany

Material: 82% modal + 18% polyamide silver yarn coated with 99% pure silver

Our model is 1,72m tall and wears a size S.
S
 M
L

A

Body length

22.8" 58cm

23.2"

59cm

23.6"

60cm

B

Sleeve length

C

1/2 breast width

40cm

41cm

42cm

D

36cm

37cm

38cm

E

41cm

42cm

43cm

E10

3cm

3cm

3cm

F

28.5cm

29.5cm

30.5cm

G

18cm

18cm

18cm