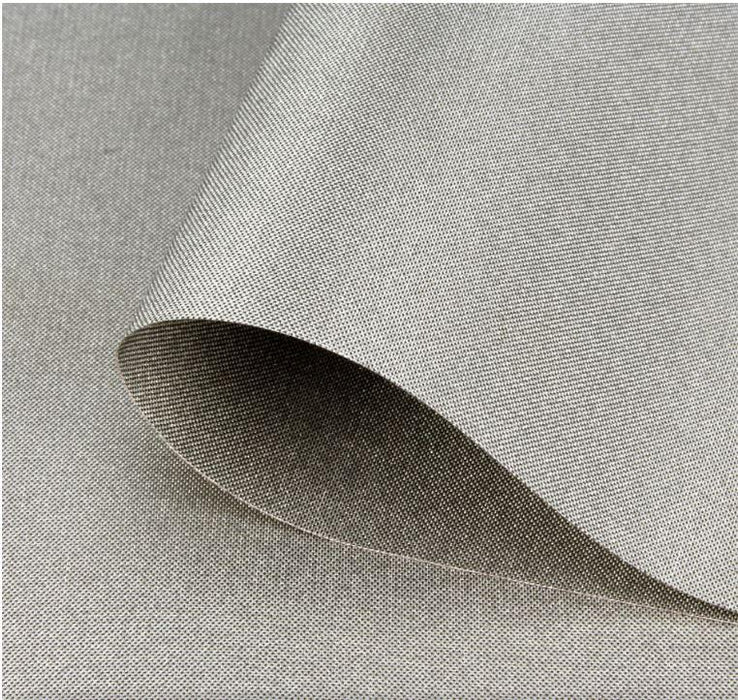 FL80 EMF Shielding Netting
*Note: To purchase a custom length of fabric, place an order for multiple quantities of the 1ft option. The amount ordered will be cut as a single piece unless specified otherwise.
FL80 is a compact woven, metallized polyester netting for the protection against high-frequency radiation (HF) and low-frequency electric fields (LF).
Our standard product for easy bonding on walls, ceilings and floors! This professional product is typically used for ministries of defence, banking houses, laboratories, etc. Now available for private use! Typical application for bonding interior on walls, ceilings, floors, as intermediate layer, for drywall constructions, loosely laid, etc.
Technical data
Width: 66 cm / 130 cm
Length: By the foot
Attenuation: 80 dB, two-layer 106 dB
Weight: 80 g/m²
Material thickness: 0.07 mm
Color: Anthracite / Brown
Tensile strength: Very good in both directions, 220 N/mm
Materials: Polyester, copper, nickel, protection coating
Processing
In case of processing FL80 as an intermediate layer we recommend using our dispersion glue DKL90 for adhesion. The wall and the backside of HNG80 should be coated with a paint roller. Insert the material wet on wet. Fix it manually (with disposable gloves) and press a gummed roller against the fleece to get a crease-free surface. Work quickly and strip by strip only so that the DK90 glue does not dry. A crease-free adhesion is only possible on perfectly level surfaces! Structured surfaces (ingrain wallpaper, textured plastering) have to be smoothed. If that is not possible, we recommend using our shielding paint HSF54.