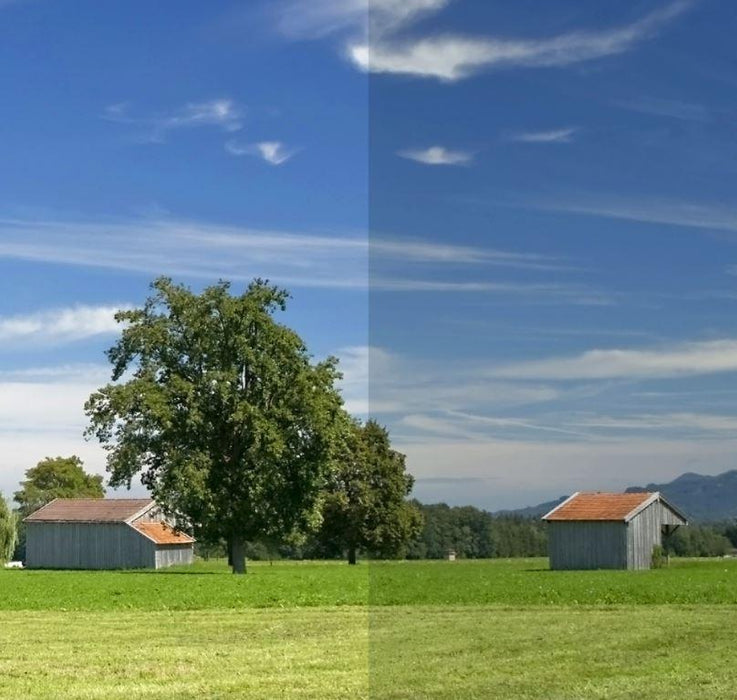 WOREMOR-WM RDF72HF EMF Shielding Window Film Width 4.98 Foot
Product Description
RDF72 window film is a premium self-adhesive film. It is  coated with precious metal for shielding of windows and glass surfaces from high-frequency radiation (HF). The film is to be used exclusively for indoor application on non heat-absorbing glass. 
The film contains the 12 metal layers. Therefore, the edge of the film needs to be sealed. FKV50 Edge Sealant can be used.
The price is per linear foot.
HF/Window film RDF72-Premium Features:
Width: 4.98 foot
Length: Linear Foot.
Attenuation 32 dB(99.94 % shielding effectiveness) at 1 GHz.
Light transmission: 72 %.
Color of daylight: Very light green.
Indoor application, predominantly on glass surfaces but also on doors and other level surfaces.
Mounting: Water-activated, pressure-sensitive adhesive to the back.
Material thickness: 75 µm.
Only for indoor application on non-heat absorbing glass surfaces! Background: Heat-absorbing glass is already metallized. When solar radiation permeates the metallization and subsequently hits the window foil, multi reflections may occur. The windowpane will needlessly heat up and thus by expansion cause leaks or even cracks in the border-seals. Check the type of glass in advance!