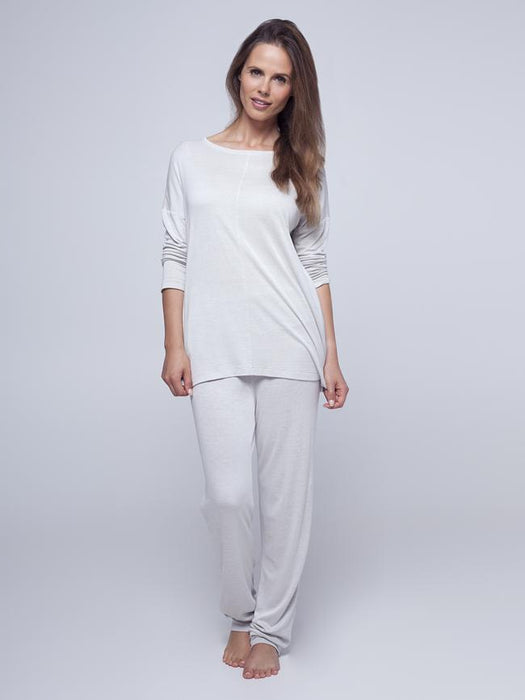 EMF Shielding Oversized Shirt WM-S21
This fashionable oversized shirt comes in silver grey or black, and has a quilted middle seam. Not only does it have a luxurious feel, but it's also designed to protect from EMF pollution which causes cancer and other harmful health effects. The material has anti-bacterial, anti-odor, anti-static qualities, and regulates skin temperature and skin irritations as well. It is the ideal multi-tasking piece to add to your wardrobe and come come in sizes S, M and L.
Loose cut
Cut-out edge with a narrow bezel
Made in Germany
Material: 77% modal + 2% elastane + 21% polyamide silver yarn coated with 99% pure silver
Our model is 1,72m tall and wears a size S.
A

Body length

25.4"

64.5cm

C

1/2

breast

width

21.3"

54cm

22.4"

57cm

23.4"

59.5cm

D

1/2

waist

width

50cm

53cm

55.5cm

E

53.5cm

56.5cm

58.5cm

E1

2cm

F

79.5cm

G

7.5cm

G1

1.2cm

1.2cm

1.2cm

H

28cm

28cm

28cm

I